Wellness Exercise Program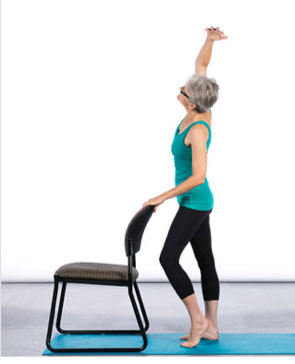 Bennett Rehab is excited to offer group fitness classes that have been developed specifically for people who face neurologic challenges.
This is the only program of its kind in Western New York to featuring a certified instructor who will teach specific skill training to maintain or restore skills that otherwise deteriorate or interfere with everyday movements. Get better and stay better with exercise!.
BRI Wellness (Group Fitness Class)
Tuesdays & Thursdays, 4:45 – 6:00 pm
Class sizes limited to 12 people. Please call and reserve your spot today! (716) 803-8220
2075 Sheridan Drive, Kenmore NY 14223
* If you are unable to attend please call and cancel 24 hours before class to allow someone else to attend
4:45-5:15pm – Wellness social: Stop in for conversation, stretching, and wellness tips from our PT and Dietitian staff!
5:15-6:00pm – Wellness group exercise class – Focused on strength, posture awareness, and exercises for upper and lower body for improving your overall fitness. Geared toward MS, but also great for Parkinsons, Stroke, Mitochondrial, and other individuals with neurologic conditions!
Balance and Stability Class
Tuesdays & Thursdays, 6:15 – 7:00 pm
Class sizes limited to 12 people. Please call and reserve your spot today! (716) 803-8220
2075 Sheridan Drive, Kenmore NY 14223
* If you are unable to attend please call and cancel 24 hours before class to allow someone else to attend
The likelihood of falling increases as you age
Some neurologic conditions affect vision, strength, sensation, and increase the risk of falling
Improving balance can decrease your risk for falls
Learn about balance strategies and how to use them more effectively
Enjoy a challenging and fulfilling exercise program