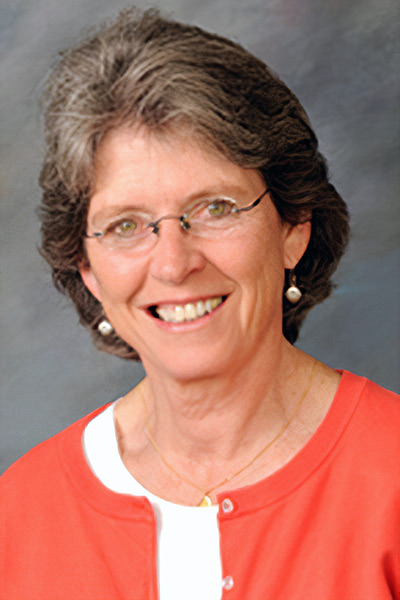 Susan E. Bennett, PT, DPT, EdD, NCS, MSCS
1955-2020
The Bennett Rehabilitation would like to commemorate the life of our leader Dr. Susan E. Bennett who passed away on June 4th, 2020 after a courageous battle with breast cancer. Whatever Sue put her heart into flourished with her natural leadership ability and steadfast integrity. Sue chose to dedicate her life to advancing the rehabilitation profession to provide a more comprehensive experience for patients and their caregivers. Within her specialty area of neurological rehabilitation, Sue had a unique interest in Multiple Sclerosis (MS). Sue often spoke of the experience that shifted the trajectory of her career. At a round table meeting a person with MS challenged her by stating that physical therapists had "no idea how to treat" people with the disease. Sue took this message to heart and along with her mentor Dr. Lawrence Jacobs she initiated one of the very first studies examining how exercise effects MS symptoms and quality of life. She always said "and guess what…. they got better!" With the evidence to support her, Sue developed a MS wellness program that encouraged exercise, socialization and interaction with her students. Many of her students that worked in the wellness program went on to focus their careers in neurological rehabilitation.
Fast forward 28 years, Sue's one-time solo practice has grown to include over two-dozen employees and Sue herself has become a nationally recognized expert in the field of neurologic rehabilitation. In combination with her vast clinical expertise, Sue's background in health science education made her a highly regarded educator within the University at Buffalo and D'Youville College Doctor of Physical Therapy Programs. Her ability to lead and constant determination to influence positive change also made her a very powerful professional advocate. She held the position of President for both the New York Physical Therapy Association and the preeminent international organization in MS care, the Consortium of Multiple Sclerosis Centers.
Her accolades are too vast to mention them all and she would be the first one to gloss over them. Her main concern was always for others. Outside of her practice and professional service, Sue was dedicated to helping those in her community. For many years she celebrated Thanksgiving by making and delivering meals to her homebound patients. Sue even spent time mentoring foster children. She loved to travel to the National Parks and was an avid bike rider. She was never one to turn down a happy hour with colleagues and friends and often initiated them. She also had an incredibly caring heart for all animals, but specifically golden retrievers.
From her first experience with physical therapy till her last weeks of life Sue was dedicated to improving patient's quality of life, even while battling her own physical symptoms. In an enduring act to serve the Western New York community, Sue and her partners formed a not-for-profit organization, The WNY Center for Neurologic Wellness (est. 2015), whose vision statement is to "Live to your fullest capacity." This organization provides and supports wellness services for individuals with varied neurologic conditions.
Sue touched the lives of many thousands of families, friends, patients, students, and healthcare providers. Anyone who ever met Sue has immediately sensed her kindness, devotion, and focus on improving the lives of others. While we miss our friend and mentor, we are also comforted knowing that Sue has imparted her values of service, dedication, and compassion on to all who knew her. She was so much to so many people. She will be deeply, deeply missed.
With determination to honor Sue's legacy,
Lacey Bromley, Jacob McPherson and the rest of the Bennett Rehabilitation Family